The most comprehensive VVT line in the aftermarket with 500+ SKUs

Many of our VVTs include value-adds such as gaskets for a trouble-free install

Our extreme testing regimen ensures precise performance and longevity
NAPA® Echlin® delivers premium quality VVT solenoids and sprockets with improvements over the original.
The NAPA® Echlin® VVT lineup features design improvements over the OE. We deliver a line of high-quality, long-lasting VVT components that are designed and manufactured for superior performance under all operating conditions.
Premium Quality, 100% Tested
Premium quality VVT components are manufactured at NAPA® Echlin® Poland, our most advanced design, engineering, and manufacturing facility. With 60+ engineers on-site, we introduce more than 110 new products each year.
NAPA® Echlin-manufactured VVT solenoids & sprockets undergo extensive measurement and life testing plus a full spectrum of environmental analysis that includes thermal shock, thermal cycling, salt spray, vibration, storage tests, and more. 
This unwavering commitment to quality ensures that every VVT component measures up to real-world conditions.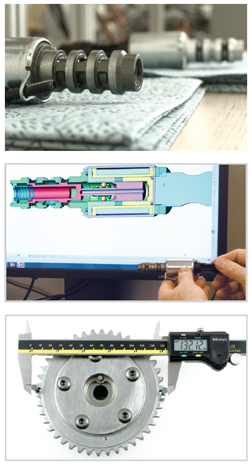 NAPA® Echlin® VVT sprocket integrated paddle design improves the original.
Our all-metal, integrated machined design eliminates paddle inserts while providing a larger contact  area. This means improved overall wear as well as proper lubrication and gap. Less friction means our sprocket responds fast at lower pressure delivering optimal performance.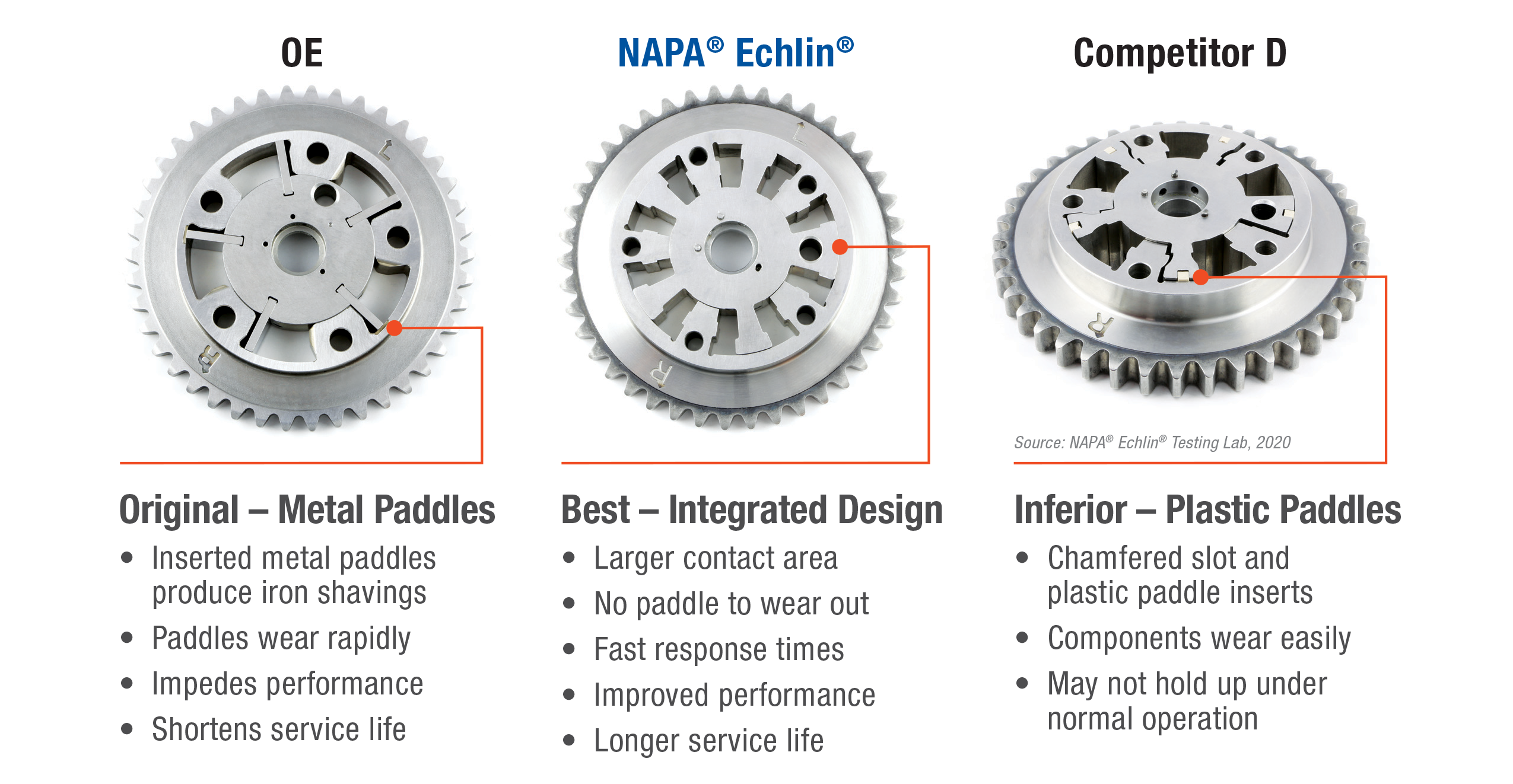 Better performance in timing phase response, oil loss, and working life of locking pin and overall component

Better match and correct tolerance

No friction between sprocket and rotor

New re-designed coil spring

OE-style installation bolts included with sprocket for ease of installation
NAPA® Echlin® VVT solenoid features an improved screen stamp plus welded reinforcement.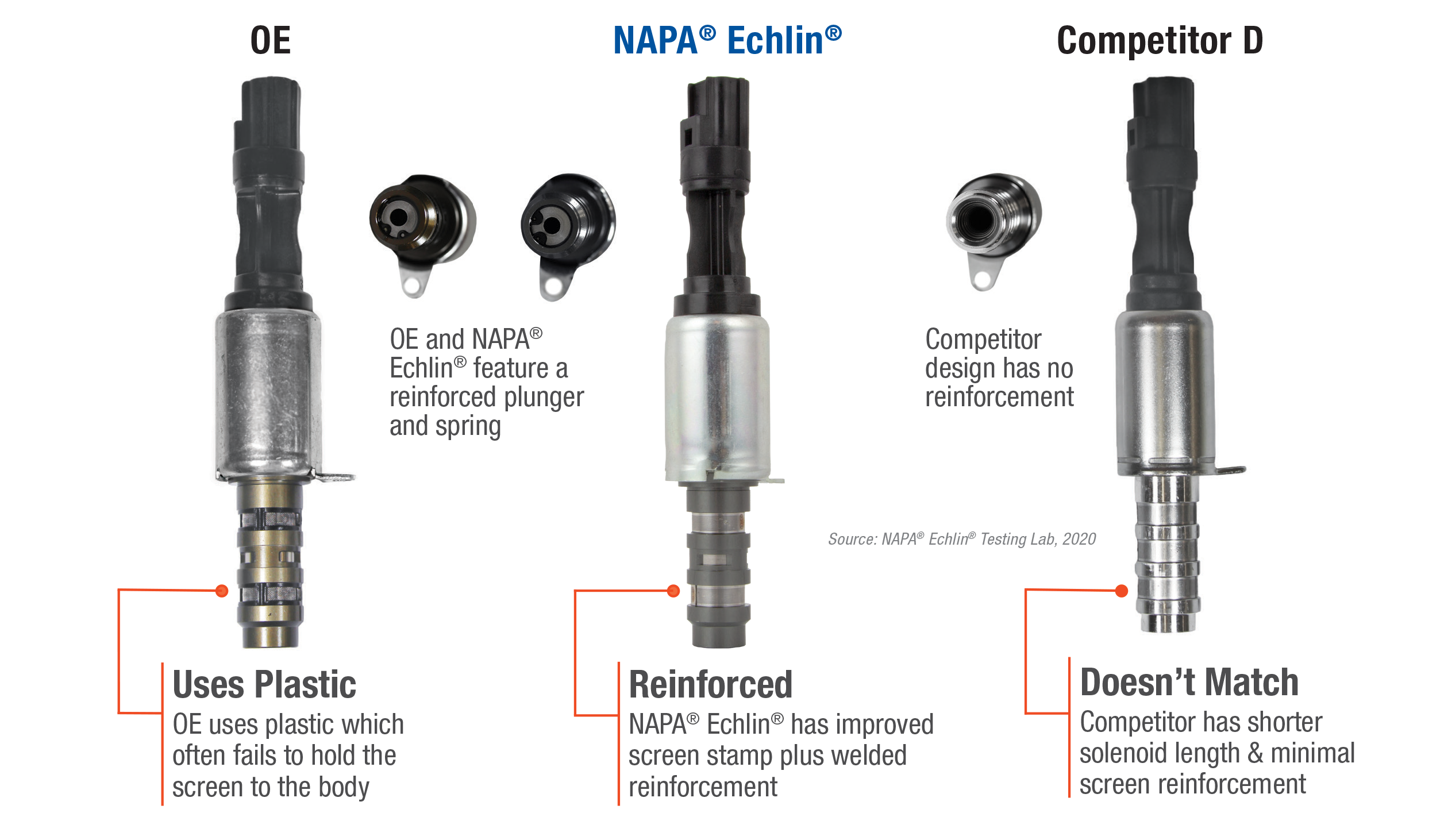 High-quality precision spring

Stainless steel check valve

Overmolding provides additional protection

OE-match harness connector

Screen filters reinforced via welding process
Professional VVT Installation Videos
For more than 100 years, when the OE failed, technicians trusted NAPA® Echlin® to deliver a part that's equal
to or better than the original it's replacing.