Ambient Air Temp Sensors
Ambient Air Temp Sensors change resistance with temperature, information the computer then uses to the trim the air/fuel ratio according to air density.
These sensors are mounted inside or near the front bumper. They are extremely vulnerable in a frontend collision.
NAPA® Echlin® offers a full line of Ambient Air Temp Sensors for import and domestic vehicles through model year 2022. Each NAPA® Echlin® Ambient Air Temp Sensor is a direct-fit OE replacement, manufactured from the highest-quality materials. They are extensively tested to ensure proper fit, performance and durability.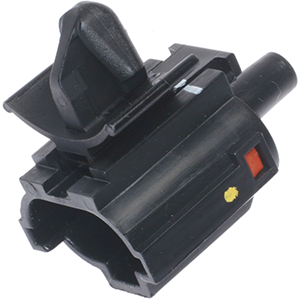 Collision Repair Playlist