Charge Air Coolers
Charge Air Coolers cool air after it leaves the turbocharger but before it reaches the engine. They are mounted in the front of the vehicle and can easily be damaged in a minor collision.
NAPA® Echlin® Charge Air Coolers are designed, manufactured and tested to stringent quality standards. They are 100% new, not remanufactured, and 100% factory tested for air/water leaks. Standard's Charge Air Coolers are built from the highest-quality materials to withstand harsh underhood conditions for a long service life. 
NAPA® Echlin® Charge Air Coolers match the original to deliver precise vehicle-specific performance.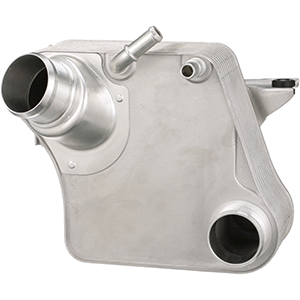 Collision Repair Playlist