A Closer Look: Belden EDGE Wires
Why the Components Matter
NAPA® Belden® EDGE Premium Spark Plug Wires come ready for installation straight out of the box. Plus, they feature several upgraded components to ensure premium quality. Here's a closer look at three such components and why the components matter: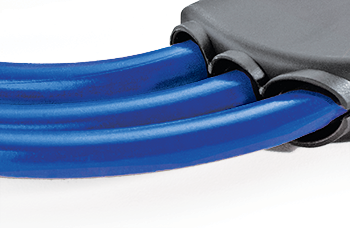 Formula 46 Wire
Formula 46 is a specially developed wire casing that offers superior heat protection. Featuring a durable silicone base and chemical compound that's permanently bonded through grafting, the patented protective coating creates an impenetrable shield that battles extreme heat and cold. On the inside, our unique inner core offers ultra-low resistance and higher voltage, which maximizes the flow of energy from ignition to the spark plug for smoother starts, better performance, and more power.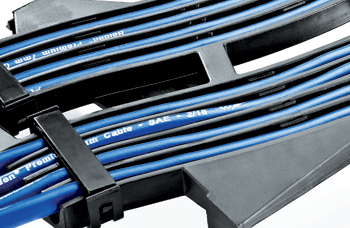 EDGE Design
Our innovative EDGE design includes factory-installed wire clips, trays, and a protective loom to keep spark plug wires properly sorted, spaced, and positioned, preventing melted casings and wire arcing. These enhancements are at the heart of our timesaving EZ-Fit design for a quick and perfect installation every time. NAPA® Belden® EDGE delivers more to your customers and to your bottom line.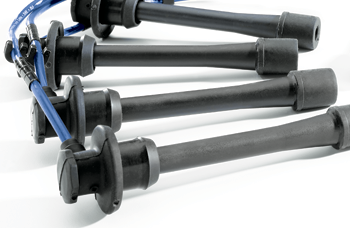 Spark Plug & Distributor Boots
Superior material and boot construction means NAPA® Belden® EDGE will match or quite often exceed the original specifications for fit, form and function. Our engineers took it one step further with an improved seal that keeps moisture out and energy in, and flowing.