Our blended TPMS program offers 99% coverage
Full line of OE-Match Pre-Programmed Sensors are ready to install right out of the box
The NAPA® Echlin® program offers a full line of service kits & TPMS tools
View Full Part Listings and Applications
The Industry's Best Blended TPMS Program with 99% Coverage
The NAPA® Echlin® TPMS program covers 99% of the vehicles on the road. That includes OE-Match TPMS Sensors, QWIK-SENSOR® Multi-Frequency Single Sensor Program, mounting hardware, service kits and TPMS tools. 
What's inside the NAPA® Echlin® box... innovative design,
advanced engineering and nearly 100 years of experience.
What's in your box?
Ready to Install Right Out of the Box.
With more than 220 SKUs, NAPA® Echlin® OE-Matching TPMS Sensors provide 99% coverage – the best in the industry. Pre-programmed from the factory with exact vehicle-specific OE application software, NAPA® Echlin® TPMS Sensors can be directly installed. These sensors are compatible with OE valve stem rebuild kits and work with all major OE and aftermarket TPMS tools.
Military-grade lithium battery ensures maximum battery life and sensor performance

Direct-fit replacement matches the original for fit, form, and function

Pre-programmed at the factory with exact OE protocol, so it's ready to install out of the box
One Single Sensor is All You Need.
QWIK-SENSOR® Multi-Frequency TPMS Sensor combines all frequencies into a single sensor, eliminating duplication of inventory. Available with a factory installed rubber or metal valve stem. Faster programming times and longer battery life are enhancements engineered into the QS106.
With factory-installed rubber valve stem

With factory-installed aluminum valve stem

Application Specific Integrated Circuit (ASIC) features an accelerometer that uses multi-axis positioning which allows the TPMS system to accurately display POD (Pressure on Demand)

Surface-mounted, dual-band antenna enhances signal integrity and reliability without compromising battery life to ensure data is transmitted accurately

Works on both domestic and import applications with 314.9MHz - 434MHz TPMS systems

Independently tested to match OE protocols for precise form, fit and function – including LOCSYNC, PAL, POD, and WAL advanced TPMS technologies

Required sensor programming can be completed before or after installation and while under pressure
Covering all frequencies in one programmable sensor, the QWIK-SENSOR® single sensor TPMS program is all you need.
Manufacturing
NAPA® Echlin® TPMS Sensors are designed and manufactured using the latest technology to meet the OE performance in compliance with all SAE2657 specifications. Every sensor is precision engineered for application-specific operation and a long service life.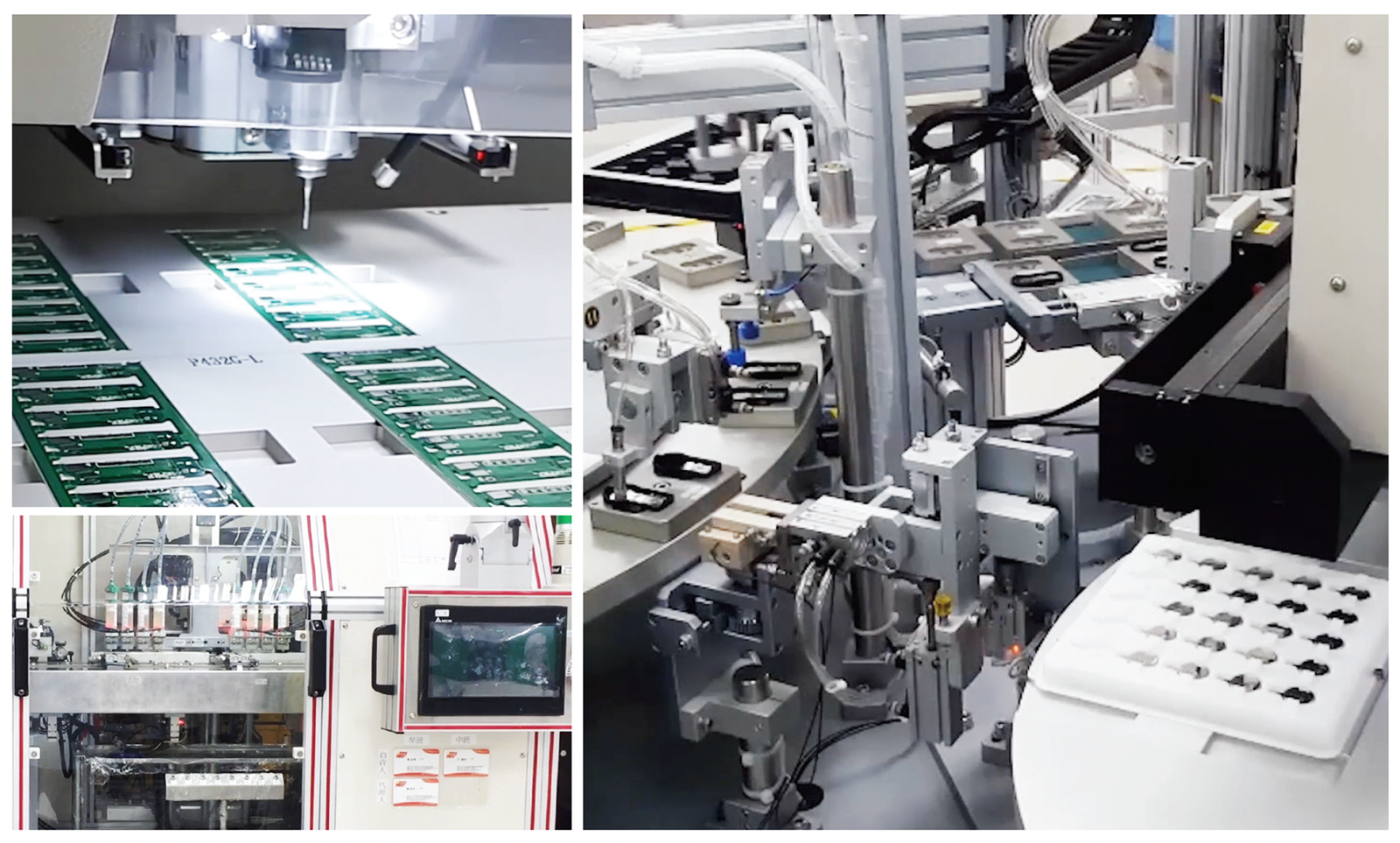 Our facility produces more than a million sensors annually, earning international and national certifications including U.S. FCC, European E-Mark, Canada IC, and Taiwan NCC while meeting FMVSS138, SAE J2657, ISO9001, and IATF 16949 quality standards.
Testing and Validation
NAPA® Echlin® TPMS Sensors undergo extensive testing to ensure performance and durability. We subject our sensors to SAEJ2657 certification standards including operational temperature, thermal shock, extreme temperature, humidity, frost, proof pressure, rapid deflation, contamination, salt fog, drop, centrifugal force vehicle speed, and mechanical vibration testing.
NAPA® Echlin® TPMS Accelerated Life Test
During normal usage, TPMS sensors are only active a few hours per day. To make sure our sensor batteries last, we subject them to an Accelerated Life Test and run them for 24 hours a day, 7 days a week.
The result is a TPMS sensor battery that lasts, which keeps this important safety feature running.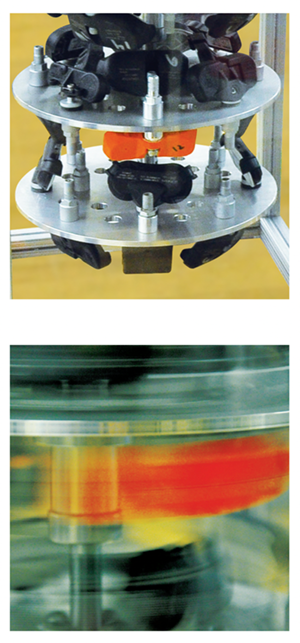 TPMS Service Tools Designed for Complete TPMS Service Management
NAPA Echlin's advanced TPMS tools offer comprehensive coverage for domestic and import vehicles. That's complete TPMS service management.
92-1557 TPMS Programming Tool
The 92-1557 TPMS tool includes a 110V wall charger, protective case, TPMS relearn magnet and OBDII module with cable. The 92-1557 features a high-resolution touchscreen, integrated VIN scanner, and the ability to update wirelessly over Wi-Fi.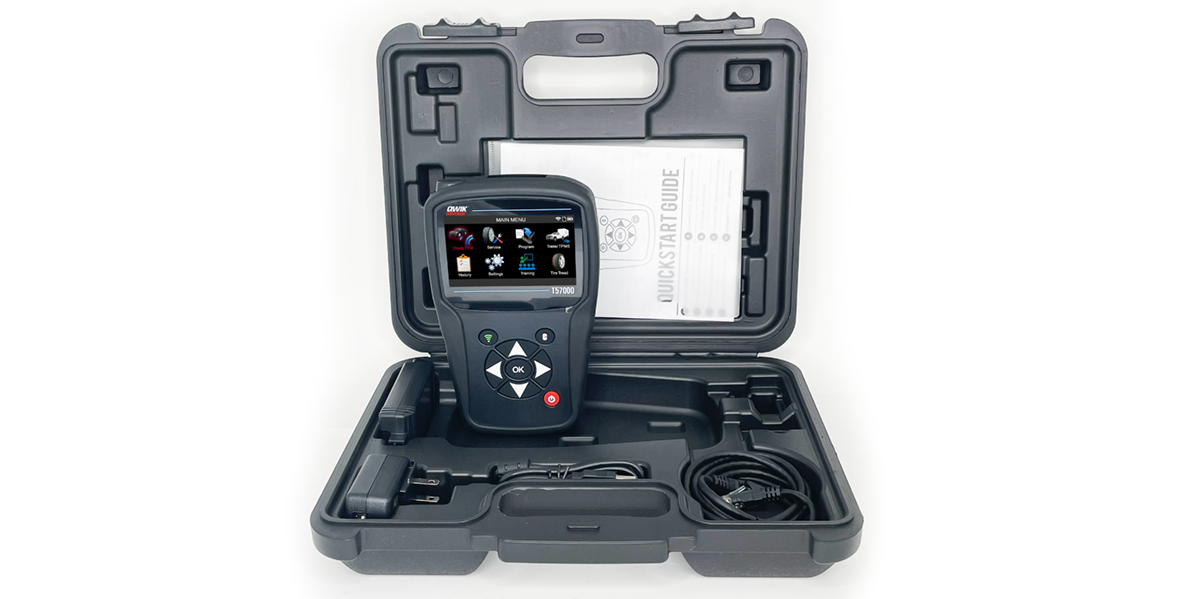 Integrated VIN scanner ensures fast and accurate application lookup
Built-in TPMS relearn procedures speed up repair process and save time
Allows for software updates over Wi-Fi
Programs universal and QWIK-SENSOR multi-coverage TPMS sensors
Save customer vehicle data via PC or printout with optional IR thermal printer
PC-based software ensures that the tool stays up to date when new TPMS sensors and relearn procedures are introduced
High-resolution 4.3" touchscreen color display allows for easy navigation
Intuitive design displays all sensor information on a single screen
World-class TPMS technical support
Optional accessories include tire tread depth gauge, IR thermal printer, multi-year software updates and MitsuReset for applicable Mitsubishi models
92-1548 TPMS Programming Tool
The 92-1548 TPMS Programing Tool gives you everything you need to perform efficient TPMS repairs and service, including an all-inclusive TPMS diagnostic and programming tool that features a full-color LCD screen and wi-fi capabilities to allow the tool to be updated wirelessly.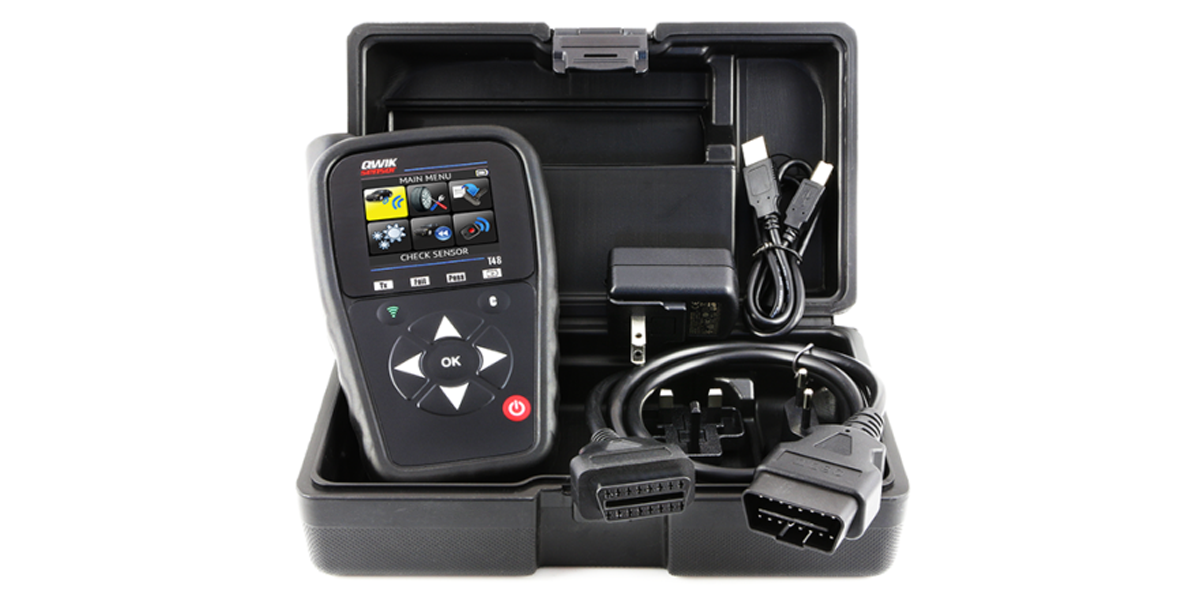 92-1548 Features
Comprehensive make/model/year-specific relearn procedures built in to the tool, which speeds up the repair process and saves you money
Built-in OBD Module with Quick Connect Cable allows for simple and easy OBDII transfers without the need for additional accessories
Programs universal and QWIK-SENSOR® multi-coverage TPMS sensors
Programs QWIK-SENSOR® Universal Programmable TPMS Sensors by create, copy, copy by ODBII, copy by set of sensors or TPMS ID input
Wi-Fi capability allows for software updates without plugging into a PC
Bluetooth technology allows for wireless connection to peripherals and accessories
Full-color, icon-based 2.8" LCD screen allows for easy navigation
PC-based software ensures that the tool stays up to date when new TPMS sensors and relearn procedures are introduced
Comes with a relearn magnet, OBDII module, 110V wall charger and soft protective tool case
For nearly 100 years, when the OE failed, technicians have trusted NAPA® Echlin® to deliver a part that's equal to or better than the original it's replacing.