The Premium Import Leader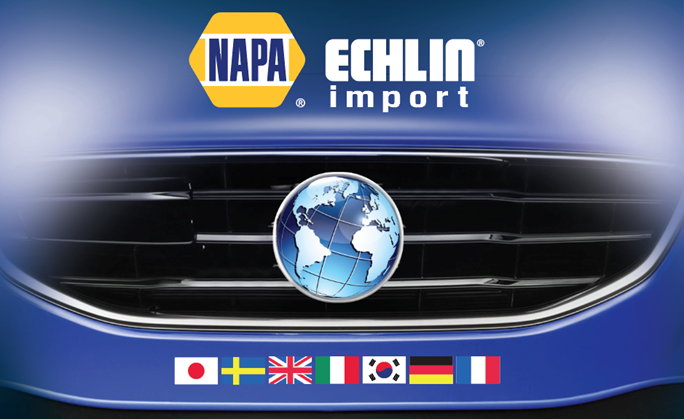 NAPA® Echlin® is a complete engine management import line recognized as the import leader in coverage and quality, with a commitment to OE-match fit, form, and function. What might not be immediately apparent is the design, engineering, manufacturing expertise and QC testing that goes into every NAPA® Echlin® part. Our attention to the extra details is at the heart of NAPA® Echlin® excellence and is what separates NAPA® Echlin® from the rest.
The NAPA® Echlin® line now numbers more than 16,000 parts and growing. NAPA® Echlin® is your complete engine management import line with a concentration on high-technology categories such as computerized engine controls, fuel injection, and emission controls; with coverage for virtually every vehicle with an import nameplate. Delivering premium quality import parts for decades has earned NAPA® Echlin® the reputation as the reliable brand for premium import parts. And with manufacturing locations around the world, NAPA® Echlin® truly is a global leader in import parts. That's why no other import brand can match NAPA® Echlin® and why NAPA® Echlin® is THE PREMIUM IMPORT LEADER.